View west from the Lindy Point Overlook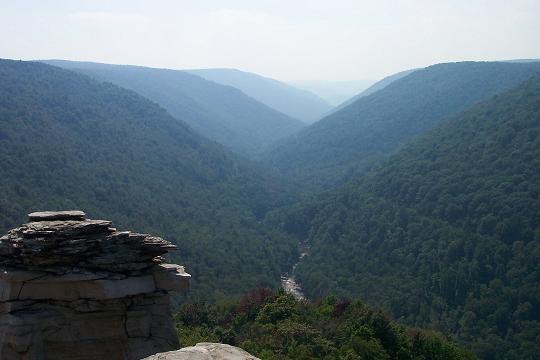 Janet takes it all in.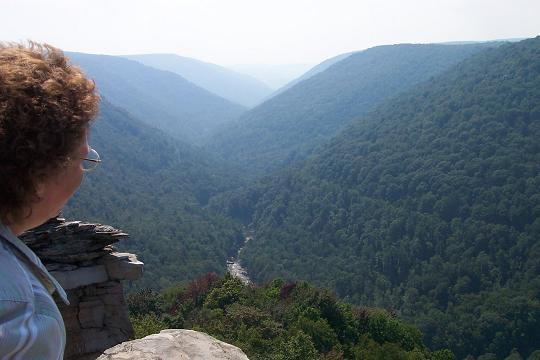 The north fork of Blackwater River from the Pendleton Overlook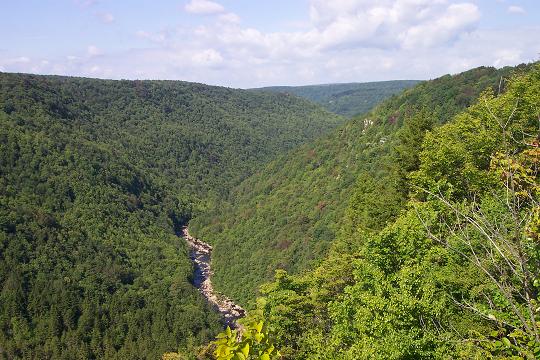 Blackwater Falls, the focal point of the park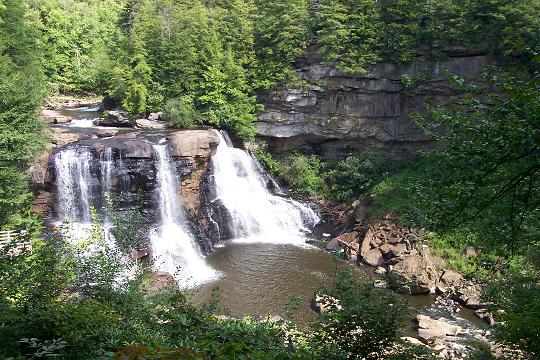 Janet, with bad knee and ankle, made it down ... and up ... all 240 steps.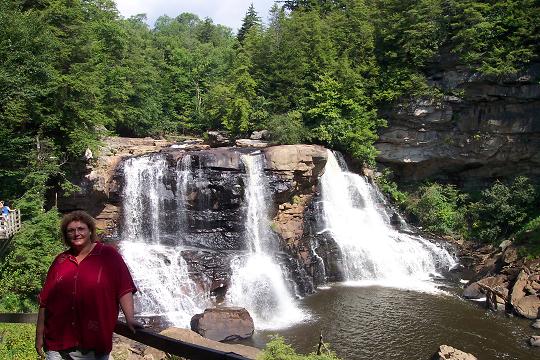 Elakala Falls near the lodge
A clear day at Olson Fire Tower. I don't think so!!!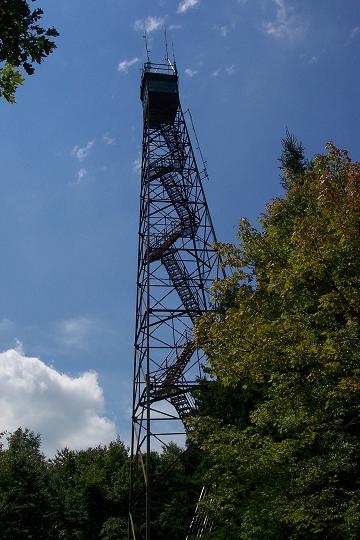 Pastoral view along WV72