Looking up toward the Blue Ridge Parkway as we ascend on Petite Gap Road.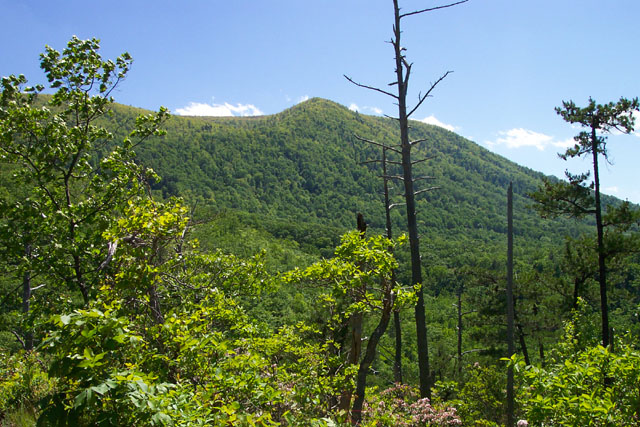 Looking east from the parkway. Terrapin Mt (elevation 3500 ft) is to the right.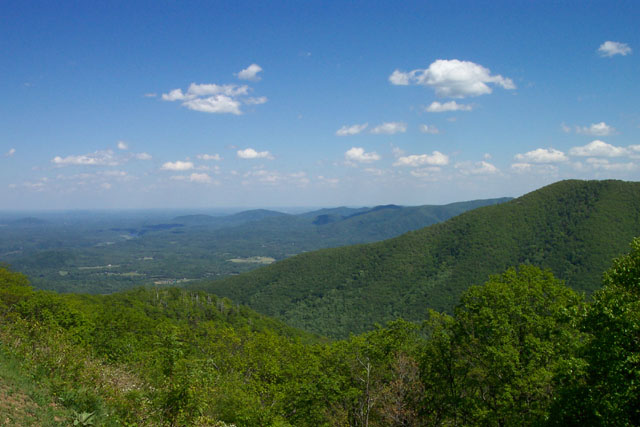 Looking west from Thunder Ridge.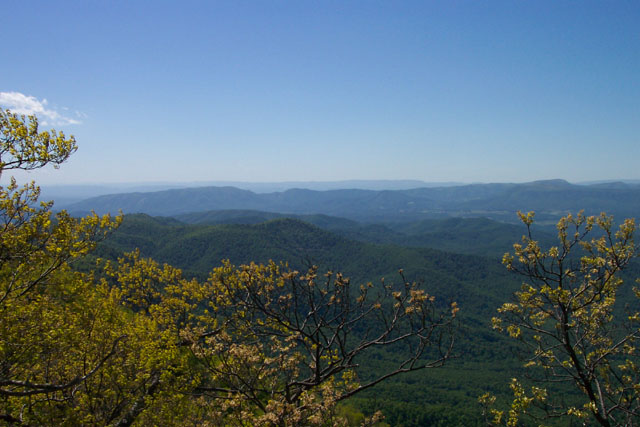 The James River from BRP.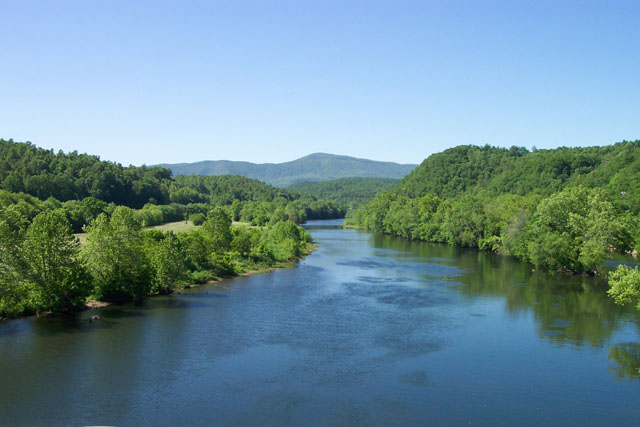 Janet standing on the AT footbridge over the James.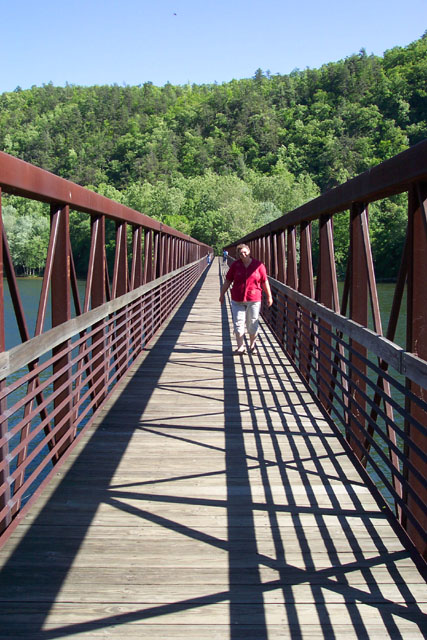 Bill arranged to purchase the old RR pylons for $2.00. The rest of the project cost $2,000,000.00.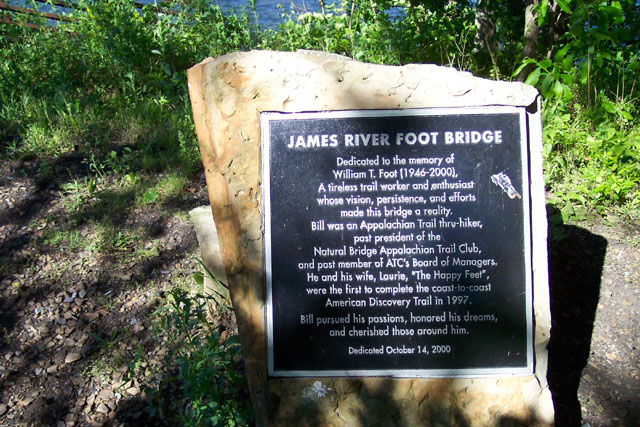 A shot of the James River Face from Glasgow (east).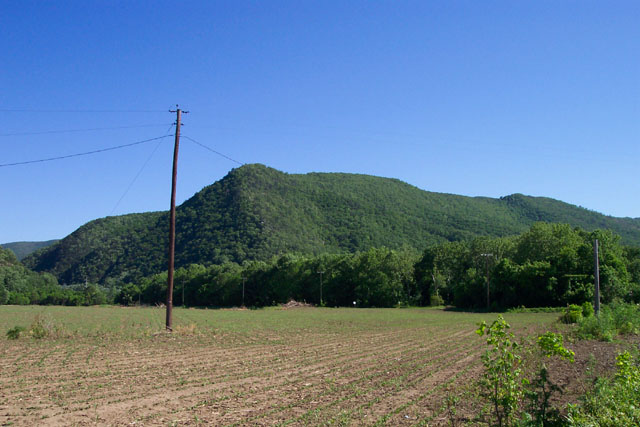 The Blue Ridge as seen from Arnold Valley.