View West from Jewell Gap. The distant range is Massanutten Mt .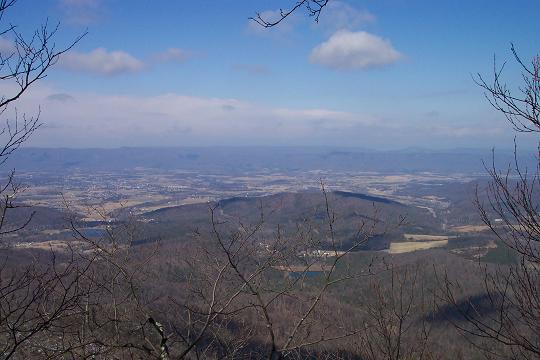 View North from Jewell Gap. The Pinnacle is in the foreground to the right. Mary's Rock is the distant peak.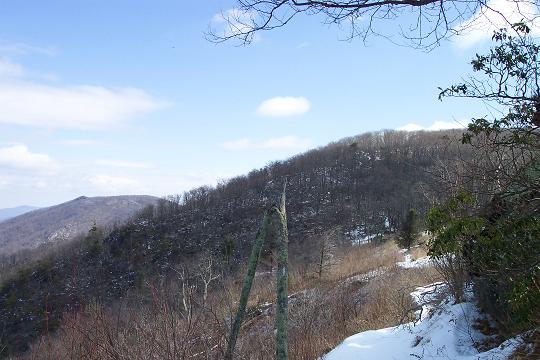 View from the Pinnacle- 3740 ft elevation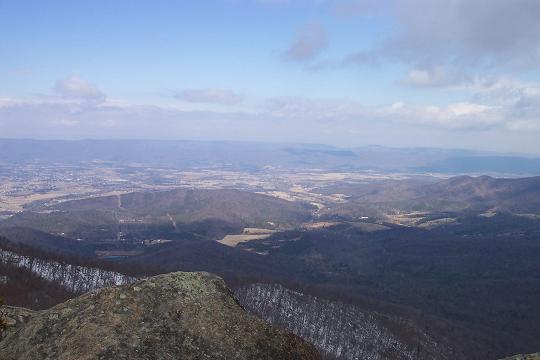 View East from " The Sag" of Hazel Mountain
Bird's Nest # 3 - a good break spot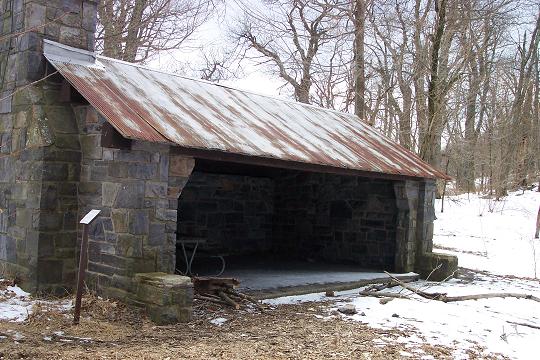 View South from an un-named overlook. The high peak in the distance to the left is Stony Man Mountain.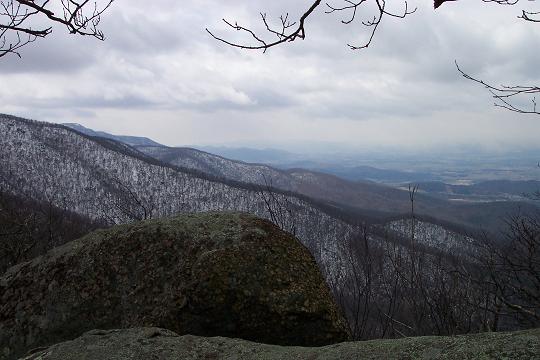 View North from Mary's Rock. The Panorama and central Park entrance is below. The closest peak to the right is Pass Mountain.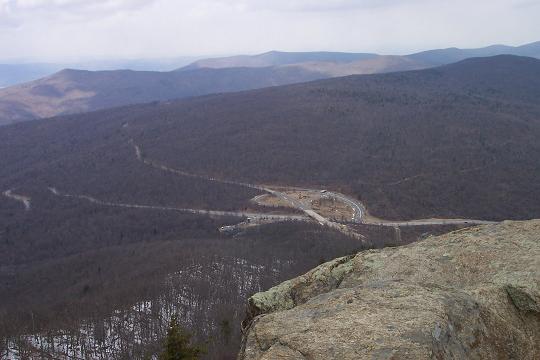 Looking West from Mary's Rock at Massanutten Mt. See New Market Gap in the center?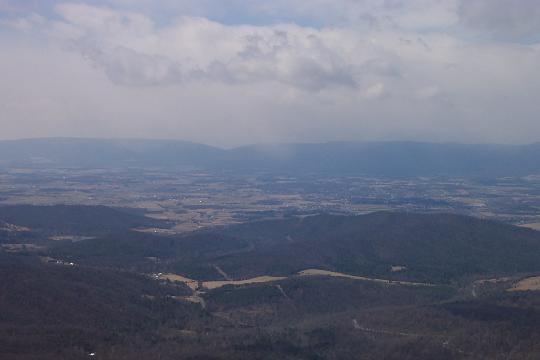 Sixteen Penny stands on the highest point of Mary's Rock.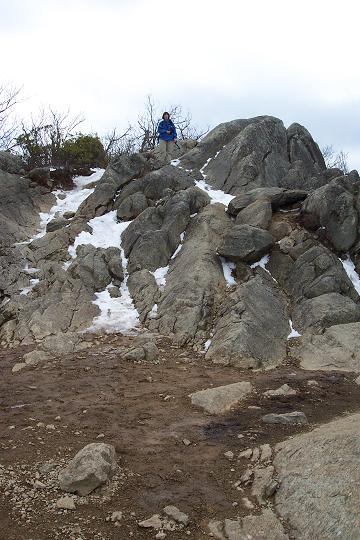 Close-up of Big Stoney Man Mountain as we descend from the Pinnacle