Yes, this is a trail, as it parallels the Devil's Marbleyard.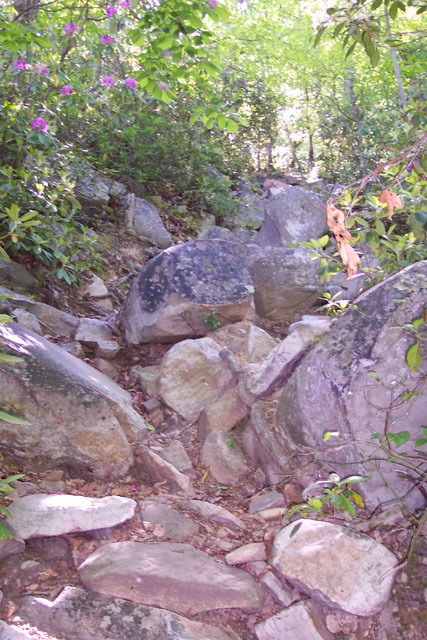 A view of Arnold Valley from the Devil's Marbleyard.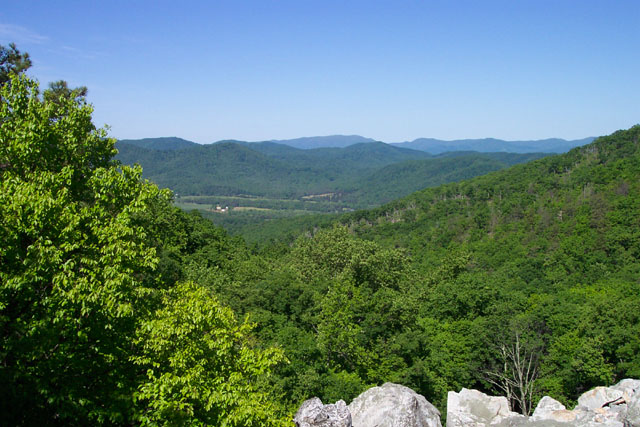 Tony in "The Yard".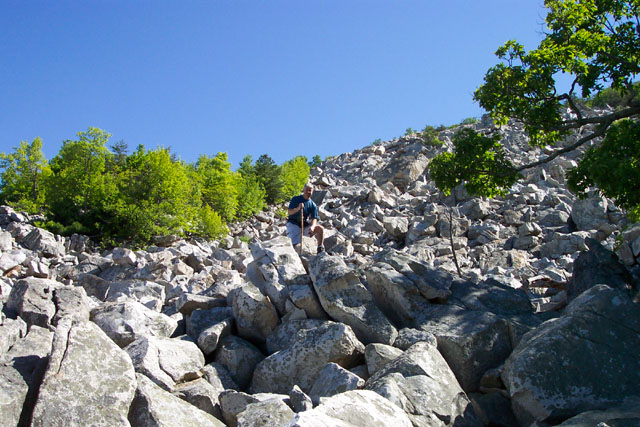 View north from the "Helicopter Landing Pad" off of the AT.
View south from the same location. We just turned around!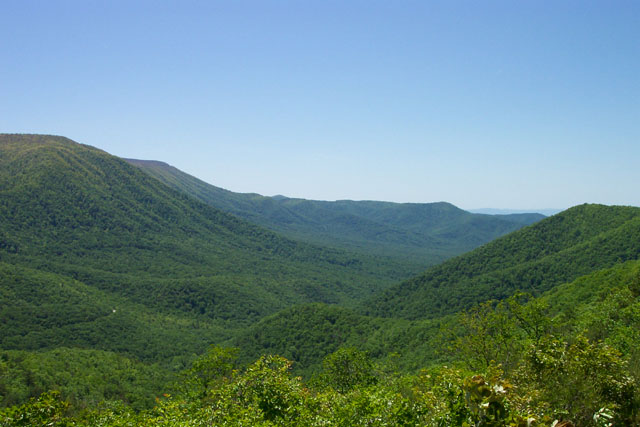 This Grouse Hen chose to defend her chicks. I served as decoy while Tony grabbed this shot.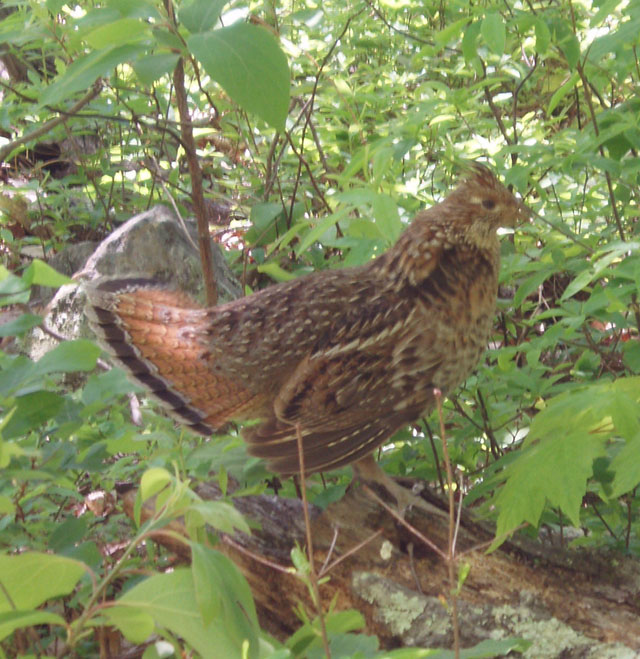 Views from Gunter Ridge made possible by damaging forest fires.